Filming Animals:
Location: Oxfordshire, United Kingdom. Year of production: 2010.
The brief: To film a fully-grown male lion in a chromakey studio. The clients required a series of walking shots for a title sequence for TV2 Norway's new Premier League football programme. The master shot was the lion walking towards camera and looking sideways, both left and right to follow a special effect created in post-production.
Filming with animals requires a lot of planning and preparation and our in-house consultant is Trevor Smith, the star of our TV series Wild Thing. Trevor is the world's most versatile animal trainer.
It took several weeks to production manage this shoot. But the results were spectacular and the clients were delighted with the end results. The master shot was delivered on the first take.
Testimonials:

"We achieved the master shot we were looking for within the first 5 or 6 seconds of filming. That was truly amazing. Excellent work. We look forward to working with you again soon."
Alexander Øksenberg | CEO, Gosu Design

"I just want to tell you that we are very, very happy with the work you and your team did for us. It has been a great pleasure to work with you. Thanks!"
Ole Eliassen | Head of Branding, TV 2 Norway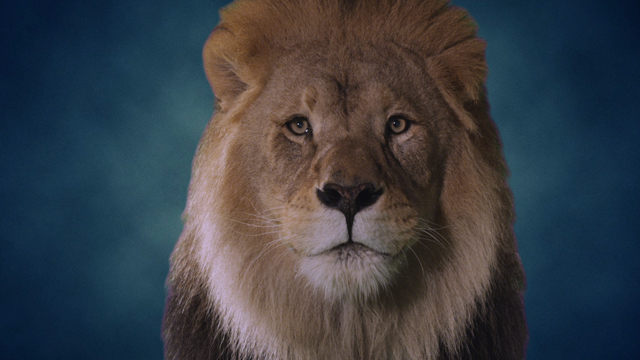 Technical & Credits:
The master shots were filmed in 4K on RED at 50 fps. A second camera, the Sony EX3, filmed additional footage in 1920 x 1080P at 25 fps.
Camera equipment: Panavision
Asset management: 4K London
Lighting: Panalux
Director of Photography: Rick Manzanero
DIT: Nye Jones
Gaffer: Marco di Giulio
Production Assistant: Corinne Gubba
Animal choreographer: Trevor Smith
Production manager: John Gubba
Clients: Gosu Design & TV2 Norway