Instructional video:
Location: Copenhagen, Denmark. Year of Production: 2013.
Brief: After completing another unrelated filming project, the client asked if it was possible to plan and film an instructional video. The challenge was to do this in the 60 minutes that remained at the end of the day.
Technical: Filming had to be done using natural light and on a single camera. The video was filmed on the Sony EX3. It was recorded in 1920 x 1080P at 25 fps. The editing was done back in England at VSI TV in Marlow. It was edited in Final Cut Pro.
Conclusion: The result was this instructional video. It features the client, Niels Bukh, demonstrating how to use his product, Serum8. The model is the client's daughter. The purpose of the instructional video is to show clinics and clients how to use the product.
Product: Serum8 is a complete skin treatment system. It uses skin needling. This is followed by applying the Serum8 Gel to boost the activation and revitalisation of the skin. The system is available as a ClinicKit for professional skincare in clinics. It is also available in the form of a HomeKit. This is a safe and convenient kit to be used on a twice weekly basis at home.
Client Testimonial: "I am amazed that you were able to film and produce this instructional video in the short time that we had available. I am delighted with the end result, which hugely exceeds my expectations." – Niels Bukh.
Hosting: The instructional video is hosted by VSI TV in multiple online locations.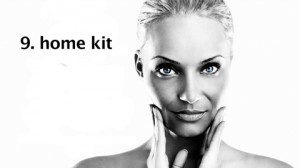 Promotion: The video has been widely promoted across our social media network. This includes promotion on Twitter, Facebook and YouTube.
http://vsitv.net/ production for http://serum8.com/.
Filmed, produced, directed, narrated & edited by John Gubba.